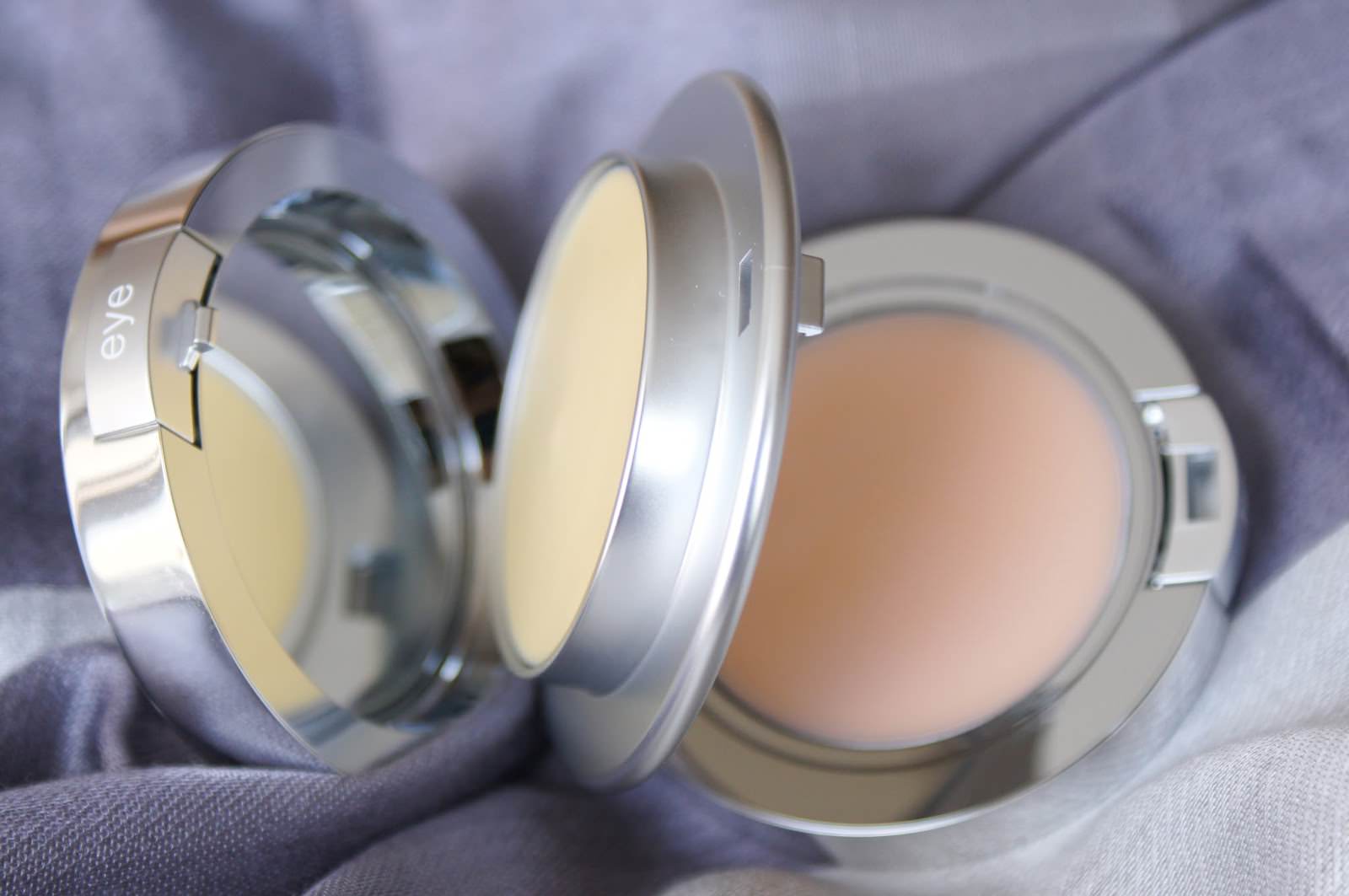 If you follow me on Instagram (@ajdasitar), you probably spotted, that I was invited to the amazing La Prairie event a few days ago. Basically it was all about the presentation of new products coming onsale this Fall. I don't need to specifically remind you what La Prairie brand is all about. One word is enough: "luxury". There's also no better way of describing their new products. In the goodie bag we got the most exciting one in my opinion – the La Prairie Anti-Aging Eye And Lip Perfection à Porter. Imagine perfection in a silver compact, a discreet way to touch up the most expressive parts of your face!
What they say at La Prairie?
La Prairie Anti-Aging Eye And Lip Perfection à Porter is an exquisite portable duo compact of the anti-aging eye cream gel and lip treatment balm. It basically is a skincare product of two potent formulas in one sleek chic compact with high-intensity quickly touch-up treatments for eyes and lips. Each product is uniquely formulated to bring immediate and long-term hydration, smoothness and brightening to the two areas where "aging" and fatigue show early and predominately. La Prairie Anti-Aging Eye And Lip Perfection à Porter is designed with two separate compartments. One section holds an eye cream gel and the other a lip balm. An illuminating, lifting eye cream-gel lifts the eye area. It reflects light to banish the look of fatigue. The formula hydrates while instantly easing signs of not only fatigue, but also lines, wrinkles and dark circles. You can apply it when needed, throughout the day, to the under-eye area, continuing over the lid and along the brow bone, up to eyebrows and between brows. Apply using a circular motion, sweep finger over the cream gel and smooth gently around the eye contour, under the eye. May be applied over foundation. The bottom product – a luxurious and protective lip balm plumps and replenishes lips. It helps target free radicals to prevent oxidative damage and dryness. Apply over lips as needed using a circular motion, sweep finger over the lip balm and apply directly to the lips alone or prior to lipstick. If desired, a dab may be applied over lipstick. In addition to a quick-fix for "on-the-go" women, the lip balm provides an excellent nigh treatment. La Prairie products (like this one) combine the best in luxury and skincare science, delivering cosmetic benefits for healthy-looking, vibrant skin. La Prairie Anti-Aging Eye And Lip Perfection à Porter is formulated with their exclusive Cellular Complex that helps support the skin's natural process, moisturizing and energizing with nutrients that encourage optimal functioning.
What do I say?
La Prairie Anti-Aging Eye And Lip Perfection à Porter is a luxurious product that looks so chic and elegant, that I couldn't wait to photoshoot and start using it. It's been in my purse ever since I got it and goes everywhere with me. It's great when you need an instant touch-up and definitely is an elegant accessory (it comes with a leather white travel bag). The whole packaging is beyond amazing, practical and high quality. After all it is a high-end product well known of it's luxurious impression. I love that both parts of the product have a separate mirror. The smell is beyond amazing, delicate and "clean" (can't describe it in a better way). The anti-aging eye cream gel works great. I mean, I didn't have any similar products before, but this one I apply with great pleasure. I mostly use it under the eyes, it really smoothens the area and blurs fine lines. It works brilliantly as a cheekbone highlighter as well. I use it mostly when I feel my skin is getting a bit tired; once a day. It doesn't cause any eye irritation, however you should avoid getting it into the eyes. The anti-age lip treatment balm was the part of the product I was really excited to try out. I've been using Carmex for years now and I haven't found a product that would be worth replacing it with. La Prairie really is a great one. But frankly it's not a replacement for Carmex (mainly because Carmex also treats cold sore symptoms and that's a huge plus for me), but it gets bonus points for the amazing smell and gentle smoothing feeling. I combine it with Carmex (I have really dry lips and Carmex was my only lipsavior until now), so I use it once or twice per day (and Carmex also once or twice per day). Overall, the La Prairie Anti-Aging Eye And Lip Perfection à Porter is an amazing product worth buying (if you have a big wallet).
Price: 125€