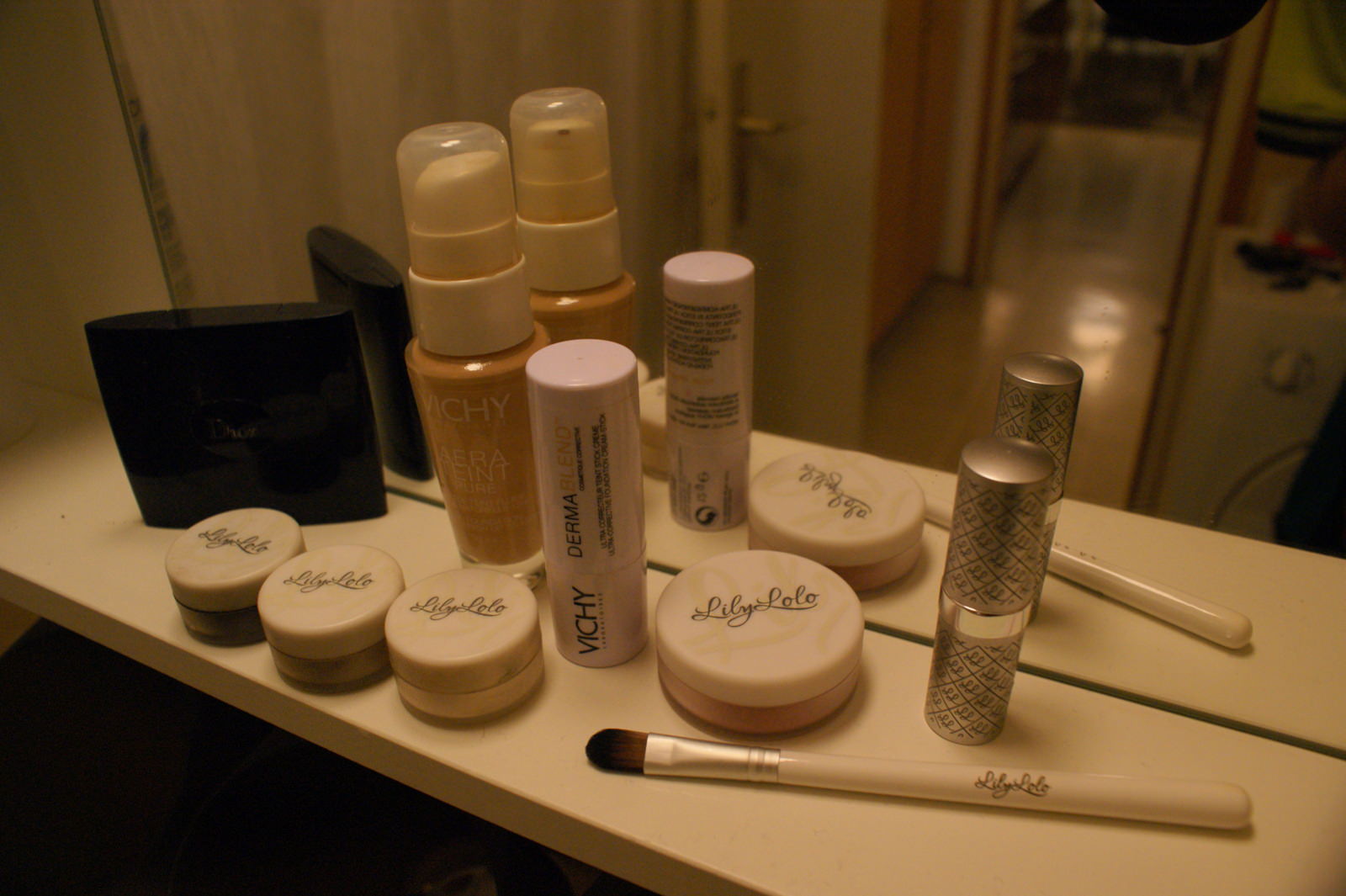 It's time for new "must have" product. This time I'll be writing about Vichy's Aerateint Pure Fluid Foundation. I'll try to stay short but factual.
"It gives you a pure, luminous colour that lasts up to 12 hours" – I totally agree with this statement on Vichy's website. I love it's matte finish. It's not to much and not to heavy. After applied it still allows your skin to breathe throughout the whole day.
Before choosing the foundation, I always check if it's: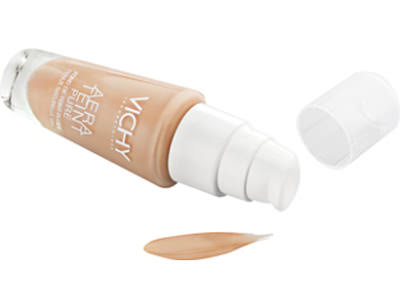 providing SPF protection – checked, this one has 20 SPF
tested under dermatological control – checked
paraben free – checked
practical dosing – checked, it has a great pump (you can still control the quantity of foundation you want to pump out)
However, the main reason why I decided to stay with the foundation, is my impression after using it at least one week. After a week you can make a basic opinion about the foundation:
does it last long enough
what impacts does it have on your skin (considering beneficial and negative ones)
does it allow your skin to breathe
how does it go with daily or night/extra make up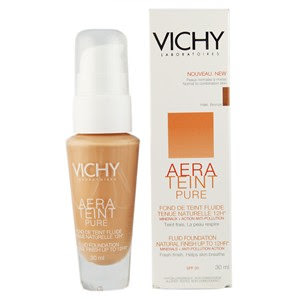 Aerateint is an "expert foundation to enhance your complexion and provides healthy looking skin". It's said that it has all-day medium coverage – so it's the foundation I was looking for. I don't have major skin problems, but I still want to achieve a fresh and luminous look. Vichy Aerateint Pure Fluid Foundation covers it all. The fact that I don't feel heaviness throughout the day while having it on, is the one that convinced me. My skin looks healthy and fresh. Sure, trying new products can sometimes be fun, but my search for the foundation stopped for a while!
Aerateint Pure is available in cream (for dry skin) or fluid (for normal.combination skin).
Enriched with 100% pure mineral pigments, Vichy Thermal Spa Water and vitamin C and E.
For stronger make up I combine it with Vichy's Dermablend Ultra-Corrective Foundation Cream Stick.
Available in 5 shades – I'm currently using 23 Ivory